The Honorable Dr. Sylvia Fedoruk (1927-2012)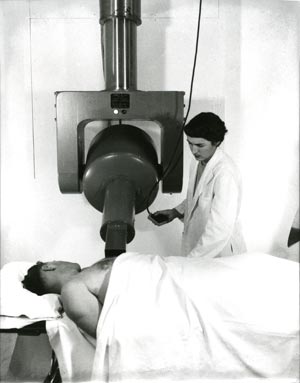 In 1951, Dr. Fedoruk was a medical physicist and sole woman on a team at the University of Saskatchewan. That team was the first to ever successfully treat a cancer patient with cobalt-60 radiation therapy. Today, the device and techniques Dr. Fedoruk helped develop are used to treat cancer around the world. More than 45,000 treatments are delivered in over 80 countries every day.
Dr. Fedoruk was also the first female chancellor of the University of Saskatchewan, first female member of the Atomic Energy Control Board of Canada, and a member of both the Canadian Medical and Saskatchewan Sport Halls of Fame. She was an Officer of the Order of Canada, a Member of the Saskatchewan Order of Merit, and a Dame of the Order of St. John.
Stakeholders
The founding stakeholders of the Sylvia Fedoruk Canadian Centre for Nuclear Innovation were the Province of Saskatchewan and the University of Saskatchewan.
The initial funding was committed by the Government of Saskatchewan, through its agency Innovation Saskatchewan, in March 2011, and was intended to support operations over the first seven years. The Funding Agreement was renewed in April 2019, at which time the Fedoruk Centre began a transition towards a cost-shared sustainable business model.
The Fedoruk Centre continues to be governed as a not-for-profit corporation with an independent Board of Directors and a single Member, the University of Saskatchewan.